Offering Products for Mortgage Businesses of All Sizes
Select your Role:

Loan Officers
Serious Originators who value owning their own online presence and client experience.

Branches & Teams
Branches and teams that desire a professional online presence and top notch workflow to match.

Brokers
Growing mortgage brokers who want an online web and client-facing solution that can scale quickly, easily and economically.
Retail Lenders
Retail lenders in search of a customizable & robust client-facing solution that simplifies workflows and controls their brand.
Hear it From Our Customers
Join hundreds of local and national companies who trust LenderHomePage to grow their business.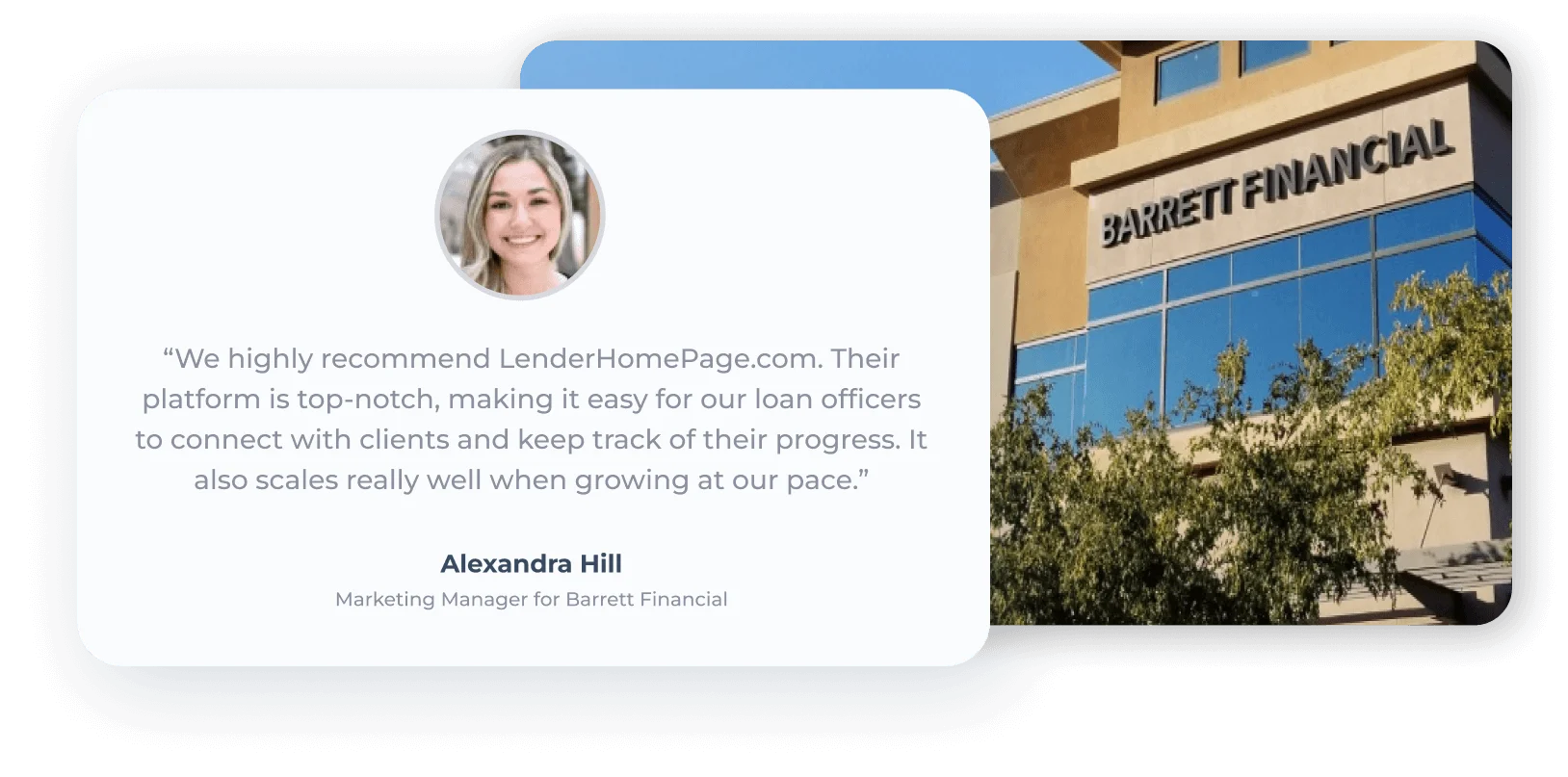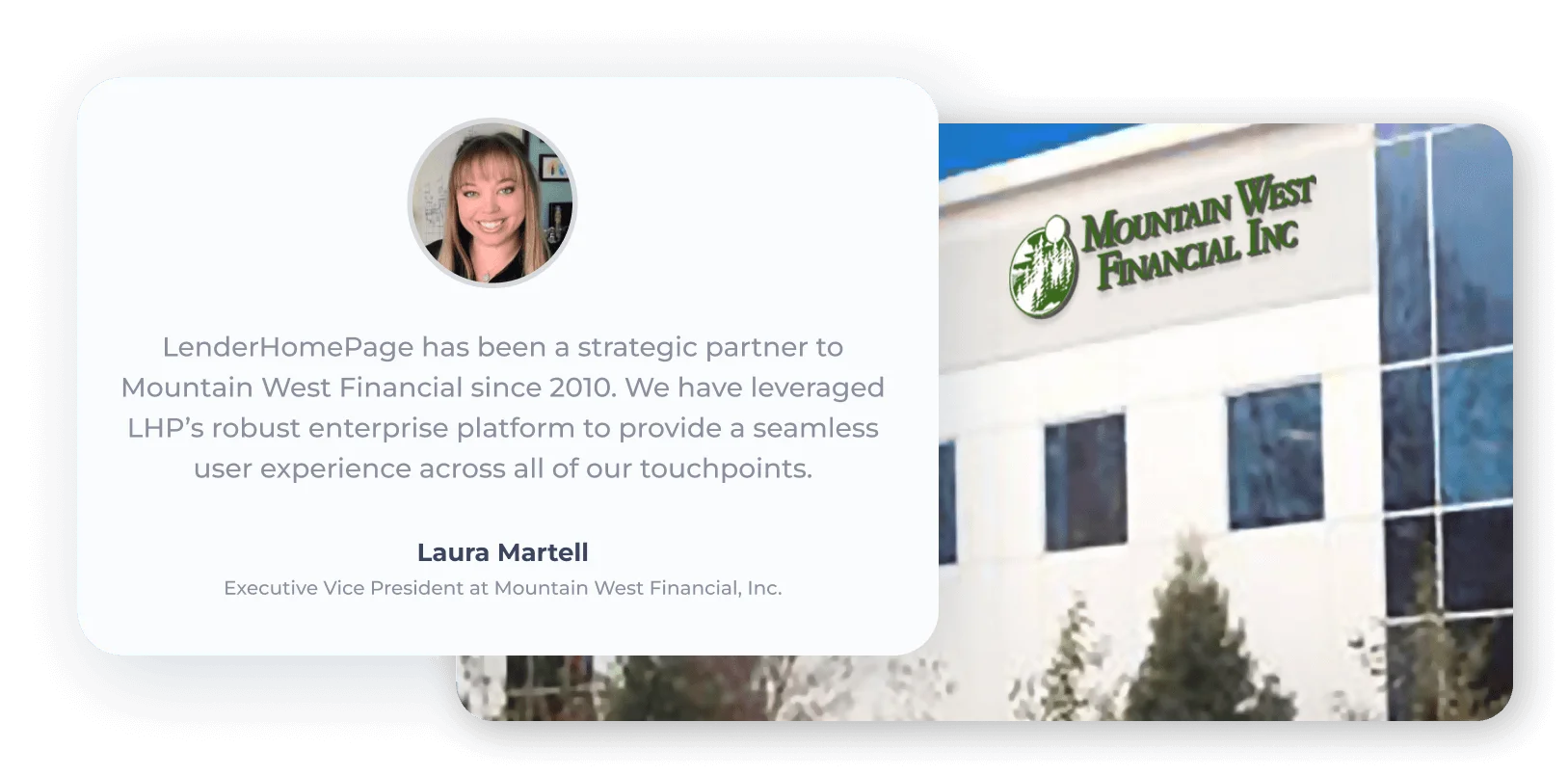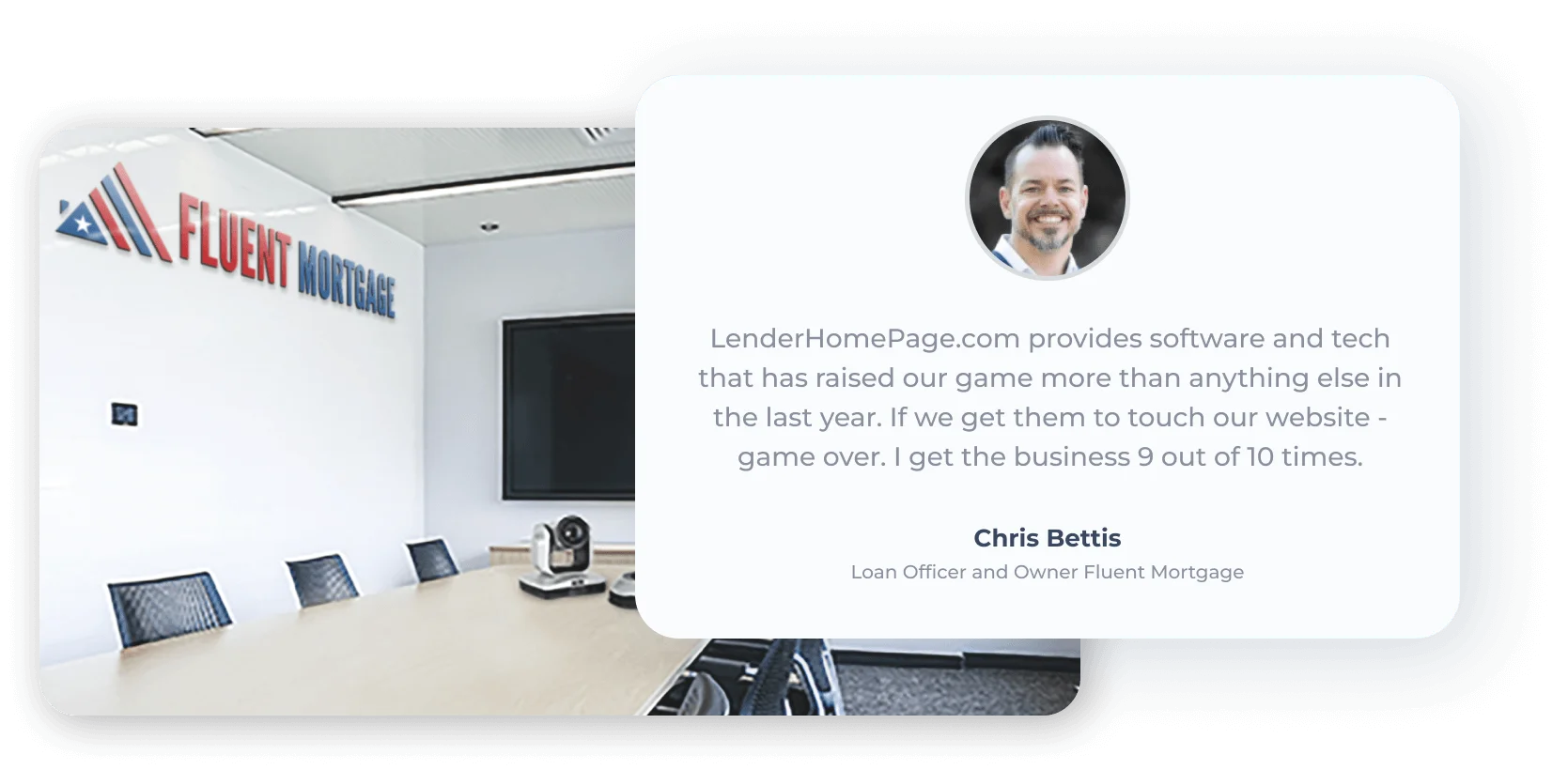 Boost Application Pull-Through
The intuitive, easy-to-use, chat-style interface of our 1003 makes the application process less intimidating, resulting in more completed apps.
Customize it to match your company's brand. The front-end automation frees up your Loan Officers' time so they can focus on critical tasks like building relationships with Borrowers, nurturing leads, and quickly funding loans.
Co-Branded Realtor Apps
Realtors are key allies in your business success, so why not provide them with a tool that helps your partners delight their homebuyers? Our interactive mobile app empowers Realtors with a powerful resource that helps buyers navigate the home buying process, creating long-term relationships underpinned by trust. It's a win-win with long-term benefits for everyone!
Loan Status Updates
Loanzify's intuitive Milestone Tracker guides Borrowers through the application process in a pressure-free manner, while transparency gives the entire loan team insight for managing the loan efficiently.
Expand or collapse the predefined timeline to fit your needs & requirements while automated notifications keep the loan moving quickly, saving time and resources.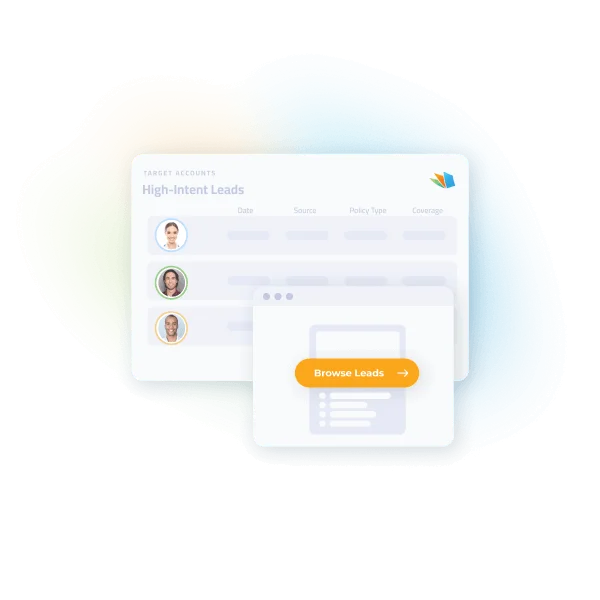 Automated Pre-Approvals
Impress and empower your Borrowers with on-demand pre-approval letters.
Customize and brand the dynamic "Pre-Qual Calculator" and automated "Pre-Approval Letters" features. Then preset a max pre-approval amount for each file, and watch the pre-approval letters roll in with set-it-and-forget-it ease!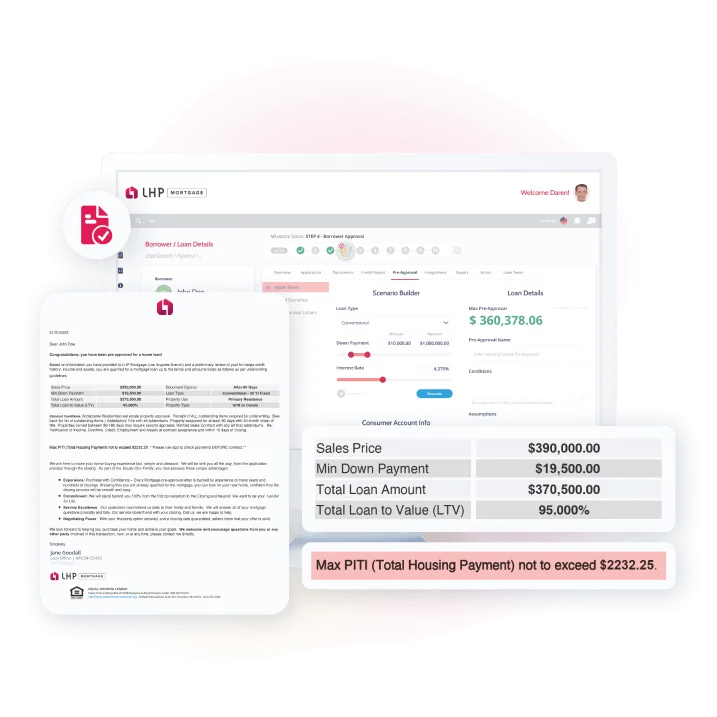 Messaging and Communication
Team/Borrower collaboration is a snap with Loanzify CX.
Automated borrower SMS, push notifications, autoresponders, templated email notices, and in-app instant messaging help you stay connected with your Borrowers while customizable checklists, shareable notes, and group chat keep the team plugged in, ensuring everyone has access to the information they need for optimum efficiency.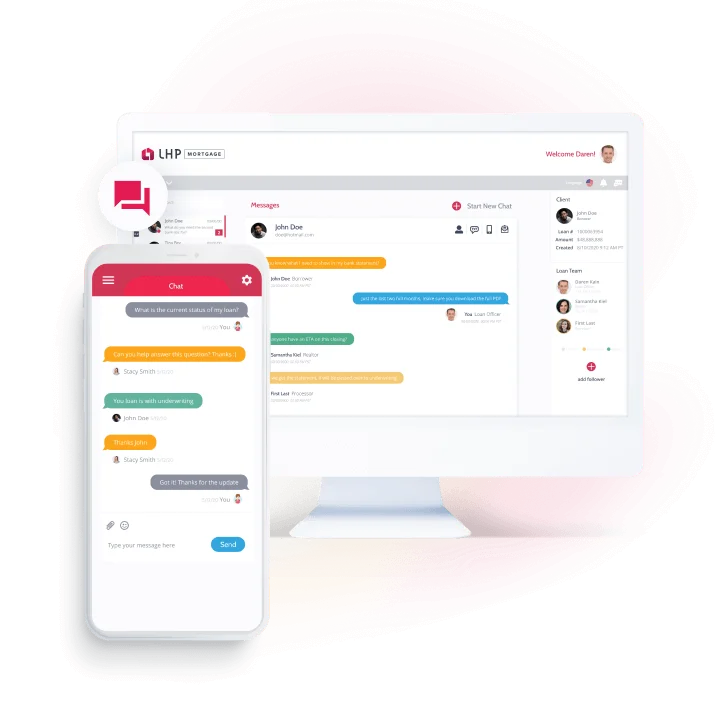 Mortgage Calculators
Help your Borrowers unlock the mysteries of mortgage costs with our interactive calculators. An inviting and easy-to-use tool, they'll be able to quickly get accurate calculations for any loan type—including monthly payments, APRs, amortization information, plus more! You can also use it to explore multiple scenarios in seconds to help your Borrower feel confident in their decision.